They fell In Love with us!
Kristine & Jose
The entire In Love photography team was amazing! They captured every moment we wanted and the video came out amazing. They kept us updated throughout the whole process and delivered our albums and videos when they promised. Definitely worth using them in the future. Luis Enrique and his team was amazing and patient with our whole wedding party. He was always available when we had a concerned or issue either via email or by phone. Great job team!!!
Shannon & Kyle
I am very happy to say that Luis Enrique is the man that turns your dreams into reality come true. I could not have searched for a better photographer. He was absolutely phenomenal. His directions on how to pose and where to look make you feel very comfortable. Luis made taking pictures fun and has an amazing eye for the perfect shot. The day of our wedding it was extremely hot and humid, I offered him a drink or to take a break and he just kept going, nothing stopped Luis from capturing the perfect shot, that man never rest at all! He was running from site to site, jumping across rocks in the ocean, carrying me out to position me on the rocks, lifting my dress to avoid getting wet, He went above and beyond my expectations, In addition to taking all the photos I had on my list of classic portraits, he gets those «shots» that every bride and groom dream of. Because of Luis I will remember the moment, the emotion and preserve everything about that special day, Thank Luis, for helping make our dreams come true.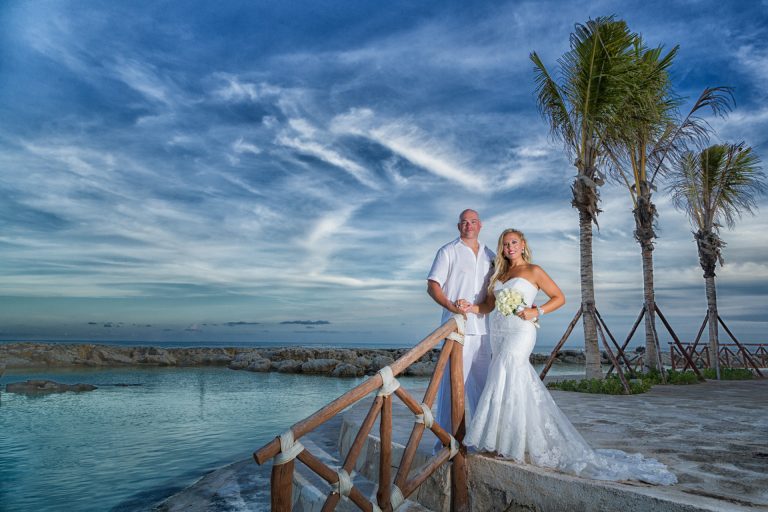 Marcela & Eric
We are so excited to receive the pictures and must say that Luis and crew were true professional!!!
We loved working with him and his attention to details were amazing, he noticed the little things that no one else would.
Overall we were sooo pleased with him and can´t say enough good things about him.
Thank you again.
Marcela Ceccacci.